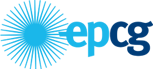 Media center
In August 2022 households consumed 128.760.351 kWh (kilowatt hours), which is about €0.92 more than in July, i.e. 1.26% more than in August 2021.  
At the state level, the average household August electricity bill amounts to €37.91 (providing non-read measuring points in structures that are not inhabited are excluded). The lowest average household consumption of €20.71 was measured in Pljevlja, and the highest average consumption for the preceding month was measured in Ulcinj, where the average household consumption amounts to €70.34.   
As many as 60.2% of households will receive the bill amount not exceeding €30, 19.3% will receive the bill amounting to €30 - €50, the bill amounting to €50 - €100 will be received by 15.3%, while consumption exceeding €100 was measured with 5.2% of customers.
August bill reduced by the discount amount will be received by 47.4% of households in Montenegro, i.e. 179.399 customers. 
Announcements from other categories
2 years 5 months