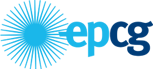 Media center
In April of 2019 households consumed 90.222.561 kWh, which is 14.7% lower than in March, i.e. 1.8% more relative to April 2018 consumption.
The average April electricity bill for households, at the level of Montenegro, amounts to €29,67 (excluding non-read metering points in facilities that are not permanently inhabited). Households in Žabljak have recorded the lowest average consumption of €18.44, and the highest consumption in the preceding month has been registered in Tivat – households have consumed €36,06 on average.
Even 64 percent of households will receive an account worth up to 30 euros, and from 30 to 50 euros 20.1 percent of consumers, from 50 to 100 euros 13.7 percent of customers, while consumption of over 100 euros is read only by 2.2 percent of customers.
April bills reduced by the amount of discount for regular payers will be received even by 52.8% of households in Montenegro, or 185.845 customers.
Press Releases
2 months 1 day

2 months 1 week

8 months 2 days
Announcements from other categories
10 months 4 weeks

11 months 3 days

11 months 2 weeks