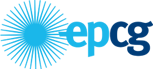 Media center
Elektroprivreda Crne Gore has made a decision to extend the application deadline for SOLARI 3,000+ and SOLARI 500+ projects until February 28. The dynamics and number of applications exceeded expectations, and up to date, December 31, 8.000 consumers have applied for the project. Thus, the conditions for the realization of the planned SOLARI 5.000+ and SOLARI 10.000+ were met.
We remind you that EPCG and Eco Fund have announced a public tender for participation in SOLARI 3000+ and SOLARI 500+ projects whose subject is financing and subsidizing users for the purchase and installation of photovoltaic systems up to 10 kW for individual residential buildings, or for the photovoltaic systems up to 30 kW for legal entities and individuals, business owners. From the funds of Eco-Fund, that are provided in accordance with provisions of the Law on Environment and the Law on Protection against Negative Impacts of Climate Changes, with the prior consent of the Government of Montenegro, one fifth of the funds for the realization of the project will be provided through the allocation of a subsidy of 20 percent for the installation of photovoltaic panels for households, legal entities and individuals.
Solari 3000+ and Solari 500+ projects, worth 30 million Euros, represent the beginning of Montenegro's energy transition and one of the most significant investments in the energy sector in the last 40 years. The goal of the project is to reduce carbon dioxide emissions to a minimum and preserve the environment through energy transition and the installation of photovoltaic systems in households and businesses.
This is a project that gives citizens a certain kind of energy independence, gives them space to achieve their own production. By installing a photovoltaic system, the user in the project becomes the so-called buyer - producer, who meets his energy requirements from his own source, and any surplus/shortage of electricity at a given time, delivers/takes over through the distribution network, which is financially settled at the annual level. Users repay the system in equal monthly amounts that will not be higher than their average monthly electricity bill, with a 20% subsidy granted by the Eco-Fund. The payback period for the user is from 4 to 10 years, depending on the amount of the installment and the power of the associated installed system. In this way, the user in the project becomes the owner of a small solar power plant, which has the capacity to approximately meet its electricity requirements.
EPCG has founded the company named Solar gradnja which will implement the project.
Also, EPCG will assist project participants in obtaining all necessary permits, through simple procedures.
Interested consumers can apply for the project by filling out the application on the website www.solari.epcg.com , which contains all the necessary information, by filling out the form at the information - payment desks of EPCG or with mobile teams on the fields.
Announcements from other categories
10 months 2 weeks
APPLICATION DEADLINE FOR PROJECTS SOLARI 3000+ AND SOLARI 500+ PROLONGED UNTIL FEBRUARY 28
back to top