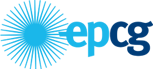 Media center
On Friday, December 3, 2021, TPP Pljevlja was visited by H.E. Judy Rising Reinke. On that occasion, she talked to the Chief Executive Officer of EPCG, Mr. Nikola Rovčanin. 
Mr. Rovčanin informed H.E. about the condition in our company, with particular emphasis on the projects of TPP ecological retrofitting and district heating of Pljevlja, as well as investments in renewable energy sources. Among the actual projects which were mentioned, 'Solari 3000+' and 'Solari 500+', as well as WF Gvozd and floating SPP at Slano Lake are of a particular importance. 
The ambassador Reinke expressed hope that EPCG would continue to devotedly comply with the international standards and pointed out the importance of taking care also about the social aspect of the green transition.
The interlocutors agreed upon assessment that in terms of investments in the energy projects, there is space in Montenegro, as well as the need and interest for the activity of the globally respectable American companies. Such cooperation would, undoubtedly, improve good interstate relations between Montenegro and USA.
On behalf of the USA Embassy, the meeting was also attended by: Mr. Valter Andonov, Political and Economic Deputy Chief, Ms. Marina Milić, Economic Assistant and Ms Dušica Marić, Protocol Officer, and the representatives of EPCG were: Mr. Bojan Đordan, Executive Manager of FU Generation, Mr. Mirko Mazalica, Acting Director of TPP Pljevlja, Mr. Veselin Sekulić, Assistant to the Executive Manager of FU Generation and Mr. Tomaš Damjanović, CEO's Expert Associate for Media. 
In honour of the visit of the American ambassador, a tree was symbolically planted on the remediated area of Maljevac.
Press Releases
7 months 2 days

7 months 2 days

7 months 2 days
Announcements from other categories
1 year 11 months
THE AMBASSADOR OF USA, H. E. JUDY RISING REINKE VISITED TPP PLJEVLJA
back to top