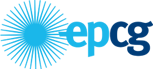 Media center
Montenegrin households consumed 124 187 420 kWh (kilowatt-hours) of electricity in August, i.e. approximately 10% more compared to the consumption incurred in July or 11.7 % more compared to consumption reached in August 2016.
Electricity consumption reached during the first 11 days of August broke daily and weekly summer season's consumption records ever registered. Thus, on 10th of August, distribution system registered the highest daily consumption of electricity, in summer months, given that it reached 9 860 MWh. In first eleven days of August, distribution consumption was by 21% higher compared to the same period in the previous year and by 11% higher compared to the same period in 2015, when, for the observed period was registered the highest distribution consumption.    
Average August bill for electricity consumed by households at the level of Montenegro (excluding non-read metering points in the buildings which are not permanently resided) amounts to € 39.89. Households in Pljevlja record the lowest average consumption of €23.65, while those in Ulcinj recorded the highest consumption during the last month since households located there averagely consumed electricity valued at €74.86. Bill exceeding the amount of €150 will be delivered to 2.02% of customers, while consumption span of €100 to €150 has been registered with 2.71% of customers.
August bills reduced by the amount of discount for regular payers will be delivered to 55.1% of households in Montenegro, i.e. 186 550 customers.
We remind customers that at our web page www.epcg.com each customer may create an account in order to receive bill in its Inbox or via SMS. All information may be seen at EPCG Facebook page as well, and more detailed information customers may get calling the free of charge number 19100.   

Announcements from other categories
1 week 3 hours

2 months 3 weeks