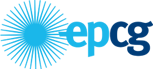 Media center
The regular 16th Shareholders' Meeting of EPCG AD Nikšić took place today in Nikšić. On the basis of predefined agenda of the Meeting presided over by the EPCG CEO Igor Noveljić, decisions on adoption of 2017 financial and consolidated statements, decision on adoption of Company's Business Report, decision on loss covering and decision on distribution of retained earnings and dividends have been made. The Shareholders' Meeting has also adopted decision on selection of the auditor, purchase of shares further to decisions on release from duty and appointment of members of the Board of Directors.
Engagement of the managerial structures and Company employees combined with good cost management resulted in realization of the chief principles of the Business Policy. The past year was marked by unfavourable hydrological circumstances bringing about generation of 2 190.1 GWh in 2017 which is 26% less than planned. Delivery of electricity to EPCG customers amounted to 3 113.7 GWh in 2017. The overall consumption stood at 2 270 763 MWh which is a record consumption ever noted. The consumption plan was surpassed by 6.36%. In 2017, receivables from distribution customers dropped with 2.5% increase in collection rate as compared to the overall actual invoiced consumption in 2017. EPCG implemented significant investment projects in 2017. Capital investments amounted to €5.836.822, majority of them being related to the generation projects.
Shareholders accepted the decision on payment of dividend in the amount of €55.282.227,64. The dividend will be paid out of retained earnings and gross value of dividend amounts to €0.4214 per share.
Pursuant to Company Law and in line with the defined Agenda and the Company's Statute, the Shareholders Meeting has released from duty and elected new members of the Company Board of Directors. The appointed members of the Board of Directors are Đoko Krivokapić, Ranko Milović, Ljubo Knežević, Samir Hodžić, Vladan Radulović, Oreste Bramanti and Massimo Tiberga.
Press Releases, Meeting of Shareholders
2 years 5 months

4 years 3 months

5 years 3 months
Announcements from other categories
Shareholders' Meeting adopted 2017 Business Report
back to top