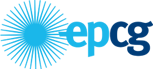 Media center
Net profit of the Company equals to €44,076,758. 
The investment, approved for construction of WP Gvozd, equals to 58 M€.
2018 Business Report is adopted as well as financial and consolidated statements with Auditor's Report.
New composition of Board of directors was elected.
***
17th regular session of the Shareholders' Meeting of EPCG AD Nikšić took place today. The Shareholders' Meeting, presided by Željako Ćorić, Executive manager of the Directorate for legal affairs, passed, on grounds of the previously defined agenda, Decisions on adoption of Business Reports, Decisions on distribution of profit, annulment of previous and purchase of new own shares. The Shareholders' Meeting adopted Decision approving investment in joint construction of WP Gvozd as well as Decision on selection of an Auditor and release of duty and nomination of new BoD members. 
At the Shareholder's Meeting was stated that the previous year stood for one of the most successful business years since incorporation of the Company as well as that EPCG accumulated 60 M€ worth income. All Companies constituting EPCG registered a good business running while synergy of TPP complex in Pljevlja appeared to be a good decision given that it yet resulted in Coal Mine Pljevlja capacity to pay dividends. 
EPCG's net result achieved in 2018 amounts to €44,076,758 and a proper costs management and maximum devotion of all management structures and employees led to achievement of the basic Business policy principles. Total electricity generation in 2018 amounted to 3,484.2 GWh, which is by 1,294 GWh or 59% more compared to the previous year and by 16% more than planned.  
Hydrology situation in the previous year was significantly more favourable compared to 2017 which resulted in increase of generation in both HPP Perućica, which reached 1,042 GWh or 481.0 GWh more compared to the previous year while HPP Piva fetched 993.9GWh which is by 633.4 GWh more compared to previous generation year. We achieved a record consumption, which amounted to 104% of plan, i.e. 101% compared to the one realized in 2017. During 2018 receivables from distribution customers were decreased while the collection rate amounted to 102.30% if compared to total amount invoiced in 2018. 
Shareholders accepted the Decision on routing of profit to retained earnings of the Company so that total retained earnings of the Company amounts to €48,602,081.
According to the Corporate Law and Contract on put option signed between the State of Montenegro and A2A, the Shareholders' Meeting passed a Decision on annulment of the existing and approval of purchase of new 10% of own shares, whereby the State will increase a ownership ratio in the Company to 85.41%, which stands for its highest ratio in EPCG since 2009 i.e. since privatisation of the Company.
In 2018 the total EPCG capital investment amounted to €14,321,186. Most of investments referred to modernization and new projects.
The Shareholders, also, supported a Decision approving investments in joint construction of WP Gvozd with the Company Ivicom Holding GmbH from Austria. The value of this investment equals to 58M€.
According to the Companies Law, the Shareholders' Meeting released from duties and elected new members of the Company's Board of directors, in line with the established agenda and the Statute of the Company. Đoko Krivokapić, Ranko Milović, Ljubo Knežević, Samir Hodžić, Vladan Radulović, Srdjan Spaić and Oreste Bramanti are elected members of the Board of directors.
Press Releases
2 months 4 days

11 months 5 days
Announcements from other categories
2 months 4 days

11 months 5 days
58M€ worth investment in construction of WP Gvozd approved
back to top