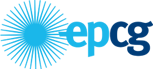 Media center
Elektroprivreda Crne Gore supported another tree planting campaign organized by Forum MNE.
The campaign was successfully implemented in Danilovgrad on November 22, by planting 80 seedlings of birch, maple tree, ash tree, sycamore, two types of magnolia and thuja.
Also, the mural was painted near children's playground, and the campaign opened by Branislav Đuranović, the Mayor of Danilovgrad Municipality.
Sponsorships and donations
5 months 1 week

5 months 4 weeks
Announcements from other categories
The Tree Planting Campaign in Danilovgrad Supported by EPCG
back to top