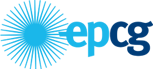 Media center
EPCG is sponsor of the International Puppet Festival, Montenegro 2017.
Traditionally, this year the festival has been adorned with great energy and synergy of puppets, actors and children. The audience enjoyed in performances from Spain, Turkey, Macedonia, Serbia and Montenegro, and the entrance was free.
The 6th International Puppet Festival Podgorica, Montenegro 2017 was held in the period from 13 to 17 September 2017 at the Cultural Center "Budo Tomovic", within the framework of the Podgorica Cultural Summer, and it was ceremonially closed by the proclamation of the Festival's awards and the concert of the KIC Pop choir.
Grand Prix for the best performance won "Basins from the Shadow" in the performance of the Kragujevac Theater for Children.
Sponsorships and donations
5 months 2 weeks

6 months 2 days
Announcements from other categories
EPCG once again supported International Puppet Festival
back to top