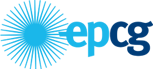 Media center
Rehabilitation of the City Hall in Nikšić, which should have been finished until the middle of September, has been carried out by the company LD Gradnja. It has been envisaged to rehabilitate the roof, the entrance staircase and the area in front of the building, as well as to replace the woodwork and perform outdoor and indoor painting.
Elektroprivreda Crne Gore donated €17,000 to rehabilitate the City Hall which was built in 1927 of manually processed stone taken from the area of Ostrog, at the initiative of Mr Luka Mijušković who chaired the Nikšić Municipality at the time.
The School Medical Centre, together with the sanitary department and the public bath, was situated in that facility at that time. After that this facility was the National Health House, and it became the House of Pioneers in the middle of fifties, which also included the library and numerous workshops.
Also, its 'tenants' were beneficiaries of the Child Out-Patient Clinic, than the Hunting House 'Dr Zoran Kesler' and the Adult Day Care Centre. Today the City Hall is a unique cultural centre, which hosts poetic nights, book launches and other cultural events. 
Press Releases, Sponsorships and donations
Announcements from other categories
EPCG donated funds to rehabilitate the City Hall in Nikšić
back to top