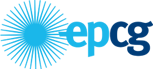 Media center
Elektroprivreda Crne Gore donated, in collaboration with the Municipality of Pljevlja, textbooks to the first-grade pupils, who enrolled in elementary schools at the territory of Pljevlja Municipality. Total number of enrolled first-grade pupils in the Municipality of Pljevlja this year amounts to 202, and EPCG earmarked €7,000 for procurement of textbooks. 
At the occasion of handing over the donation, the Manager of the Sector for corporate communication Rajko Šebek stated:
'EPCG's determination to support implementation of socially significant projects makes a part of a long-term strategy our company has on both local and state level. We are glad and proud we are implementing this donation, in collaboration with the Municipality of Pljevlja, since investment in children and their education is the right investment in the future. Each cent invested in school and education is investment in a more prosperous future of Montenegro.'
Igor Golubović, a mayor of the Municipality of Pljevlja, thanked EPCG for donation, without which the campaign would not had happen, and reminded of the Municipality's support to youth projects: 'The Municipality of Pljevlja earmarks, through the Secretariat for societal activities, significant funds aimed at supporting the youth policies and education. Over the years now, we granted scholarships to pupils and students and this is the first time we secured a bit more significant support to the youngest pupils. We support the youth through the local youth action plan, by organising extracurricular activities, supporting the students' mastering abroad, organizing school tournaments and supporting them in participating in the state tournaments and Knowledge Olympiad.' 
At this occasion, representatives of EPCG and Pljevlja Municipality congratulated start of primary schooling to the first-grade pupils by wishing them primarily to be healthy and have nice memories of school days as well as to gain and acquire knowledge to their own sake as well as the welfare of our community and state.
Press Releases, Sponsorships and donations
Announcements from other categories
ELEKTROPRIVREDA AND THE MUNICIPALITY OF PLJEVLJA DONATED BOOKS TO THE FIRST-GRADE PUPILS
back to top