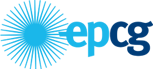 Media center
The Shareholders' Meeting of Elektroprivreda Crne Gore A.D. Nikšić approved the EPCG's Report on Business Operations for 2015 as well as the Auditors' Report on Consolidated Financial Statements
The Profit Declared in the amount of €10,765,161.00
The New Board of Directors Appointed
***
The decisions on adoption of the financial statements for 2015, the Decision on adoption of the Report on Business Operations, as well as the Decision on Profit Allocation for 2015 were made at the 14th ordinary session of the Shareholders' Meeting of EPCG AD Nikšić that was held on Wednesday, October 26th in Nikšić, based on the agenda defined in advance for this Shareholders' Meeting which was chaired by Ranko Vojinović, the executive officer of the HR Directorate. The Shareholders' Meeting approved the Decision on the Auditor Selection, as well as the Decisions on appointment and removal of members of the Board of Directors.   
The fundamental principles of the Company's Business Policy have been accomplished by engagement of management structures, Company employees and effective cost management. The Electric Power Balance is accomplished and all customers have been supplied with electricity on a regular basis. The final result of the 2015 annual financial business operations has been declared through the profits of €10,765,161.00.
Last year recorded unfavourable hydrology relative to that in 2014, causing electricity generation in 2015 to be 2.871,56 GWh (9.2%) less that that planned, i.e. 5.6% less than generation in 2014. The highest monthly consumption of 347.6 GWh was recorded in January, and the lowest of 133.4 GWh in May. The total electricity delivered to EPCG customers in 2015 amounts to 3.394,51 GWh, what is by 6.0% higher than planned and 3.5% higher than that consumed in 2014. Percentage reduction in annual losses relative to 2014 was mostly impacted by continuation of activities related to relocation of metering points, increase in the level of meter reading and enhancement of the system on target control of metering points and customer consumption. Over 2015 receivables owed by electricity distribution customers were record low, with the record high credit collection recorded with electricity distribution customers. Capital investments were higher than that of the last year.
Thanks to the above stated circumstances in 2015 EPCG succeeded to implement important investment projects, settle its liabilities towards electricity traders in order to improve the present and future business operations. Capital investments in 2015 were implemented in the amount higher than that of the previous year.  
Ernst & Young has been selected auditor of EPCG for the next 12 months.
Pursuant to the Company Law, the Shareholders' Meeting removed from duty, i.e. appointed new members of the Company's Board of Directors, based on the agenda and in compliance with the Company's Statute. Members of the Board of Directors are Srđan Kovačević, Ranko Milović, PhD, Kenan Hrapović, Bogdan Fatić, Oreste Bramanti, Massimo Tiberga and Francesco Becchelli. 
Press Releases, Meeting of Shareholders
1 year 11 months

3 years 9 months

4 years 9 months
Announcements from other categories
7 months 14 hours

7 months 14 hours

7 months 14 hours