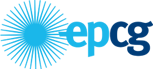 Media center
SHAREHOLDERS' MEETING
***
Shareholders' Meeting of Elektroprivreda Crne Gore A.D. Nikšić has made the decision to incorporate 'Crnogorski elektrodistributivni sistem d.o.o. - CEDIS'
EPCG Statute Amended
***
The repeated XIV Extraordinary Shareholders' Meeting of EPCG A.D. - Nikšić has been held today in Nikšić. According to the agenda defined in advance for the Shareholders' Meeting chaired by Mr Ranko Vojinović in his capacity of the executive officer of the Human Resources Department, the following decisions have been passed: Decision on Incorporation of the Limited-Liability Company Crnogorski elektrodistibutivni sistem – CEDIS and the Decision on Acceptance of Non-Monetary Contribution in CEDIS.
The Shareholders' Meeting has unanimously accepted the proposal of the Board of Directors to incorporate the limited liability company 'Crnogorski elektrodistributivni sistem Podgorica - CEDIS'. Elektropriverda Crne Gore is the Company's Founder, with 100% ownership. The Company shall distribute electricity within the integral electric power system of Montenegro. According to regulations of the Energy Regulatory Agency, the Founder shall transfer to the Company the distribution system operator licence.
The Company is an independent legal entity having the management function and it is liable for its obligations to the full extent of its assets. Bodies of CEDIS: Shareholders' Meeting of the Founder, Board of Directors of the Founder, Chief Executive Officer, Company Secretary and Auditor. Shareholders' Meeting amended the Company's Statute.
Press Releases, Meeting of Shareholders
2 years 3 months

4 years 1 month

5 years 1 month
Announcements from other categories
2 months 1 week

11 months 1 week
'Crnogorski elektrodistributivni sistem d.o.o. – CEDIS' has been incorporated
back to top