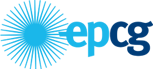 Households
Three years ago Elektroprivreda Crne Gore has launched the campaign SHARE THE BURDEN so as to ensure that households who owe electricity-related debt repay it the easiest way. Given that the campaign has been well received, that customers have expressed high interest, another round of this campaign named SHARE THE BURDEN 4 will start on August 1.
The campaign can be joined by household customers who owe electricity-related debt, irrespective of the amount thereof, as well as by all the households whose existing payment contracts, signed within the campaign Share the Burden 2 two years ago, expire. The campaign lasts from August 1 through October 31.
Households may repay their electricity-related debt, irrespective of its amount, in fixed monthly instalments of €20 each, without share, on condition three last bills have been settled. Customers who join the campaign in August should have their April, May and June bills settled; however, those customers who want to join the campaign in September should have their May, June and July bills settled, while signing the contract in October requires customers to have their June, July and August bills settled. From the moment of signing the contract as well as during regular settlement of obligations signed under the contract there will be no calculation of a default interest. In order for the debt settlement contract to remain into force €20 instalment should be paid every month in addition to the current electricity bill.
"Since its beginning, the campaign Share the Burden has been joined by 37.683 households. There are currently 18.838 active electricity payment protocols, and 3.185 households entirely settled their electricity-related debt and started to settle their electricity bills on a regular basis. The campaign has contributed, among others, to stop increase of a debt owed by households. Customers who have joined the campaign have huge benefits, they do not need to worry about disconnection, default interest has not been additionally calculated and in that sense we are confident that we have made it easier for many households to start repaying their debt", said Mr Vladimir Bojičić, the manager of FU Supply.  
The campaign can also be joined by households who are disconnected from the distribution network, as well as by households who want to restructure their already signed electricity debt settlement contracts.
Let us mention that those households who have not registered meters into their name shall be regulated by special procedures in terms of receiving the authorization to utilize the metering point or accepting an obligation to initiate the procedure for change of ownership over the meter within certain time period. 
Households, Press Releases
1 month 2 weeks

5 months 6 days

1 year 3 weeks
Announcements from other categories
1 month 5 days

1 month 2 weeks