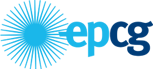 Households
Elektroprivreda Crne Gore launches seventh cycle of "Share the Burden" campaign intended for all customers from the category of "households" that owe electricity-related debt. "Share the burden 7" shall start on October 1st and shall last until December 31st. During that period, all households whose Protocol signed in the campaign "Share the Burden 5" is about to expire, as well as all households that would like to join this campaign, will be able to settle their debts under extremely favourable conditions. 
The campaign can be joined by customers from the category of "households" provided that they settled their last three electricity bills or that they have made cumulative payment which covers that amount.
Households that join the campaign "Share the Burden 7" shall gain the right to numerous advantages: repayment of previous debt in fixed monthly instalments in the amount of €20 without resorting to the methods of forced collection, as long as the customer complies with the Protocol, and without calculating default interest.
The Protocol can be signed in a maximum of 22 instalments. In case the debt does not exceed the amount of €440, number of instalments is calculated by dividing the amount of debt with €20 (e.g. €320 debt shall be repaid in 16 fixed monthly instalments of €20 each).
Also, all electricity customers that have been disconnected from the network shall have the right to join the campaign if they settle their last three electricity bills and pay connection fee in the amount of €10.
Customers that have already signed the standard Protocol may reschedule it in line with this model, provided that they regularly settle their electricity related debt under the current Protocol.
Households, Other consumption
1 year 1 day

1 year 7 months
Announcements from other categories
10 months 1 week

10 months 2 weeks

1 year 1 day