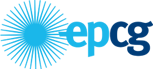 Households
Elektroprivreda Crne Gore is launching prize contest entitled "Let the Good Energy Drive You".
All members of the Golden Team and all the customers with no electricity debt on December 31 will automatically participate in the prize contest. Further to the fact that a lucrative prize fund has been designed for customers, it is important to stress that all the households that meet the requirement of having zero electricity debt as at December 31 will automatically become new members of the Golden Team.
The prize fund amounts to cca €30,000 and it includes five €200 worth of vouchers for purchase in Roda Markets, two 7-day winter arrangements for two persons in Vučje each, one 5-day travel arrangement in Barcelona for two persons, two iPhone 6 devices and the premium prize – automobile Ford Mondeo 2.0 TDCi Trend diesel, four doors.
The winner draw system will be organised by the method of random electronic selection of customer's meter point reference number. Once the button is pressed, meter point reference number of the prize winner will emerge on the display together with the location thereof. The public prize draw i.e. establishment of prize contest results will be organised within the morning show in the studio of TVCG on January 19, at 11:00h and it will be broadcast within the morning show of TVCG on January 20.
This is but the first prize contest which makes part of the cycle of three prize contests that EPCG intends to organize in 2016. Immediately after this prize contest and following adoption of the Rules by the Games of Chance Administration, we will launch the second cycle when we will award four Ford Focus automobiles. The draw will be organised every two months, and all the customers with zero debt at the end of month preceding the draw will be entitled to participate in the contest. The third cycle is scheduled for December 2016 when yet another automobile Ford Mondeo will be gifted with many other prizes. Customers who regularly pay they electricity bills in the period December 2015 – November 2016, i.e. who are members of the Golden Team will be entitled to participate in this cycle. Let us remind that there were 156,000 households who regularly pay their bills at the end of November, whereof 93,000 members of the Golden Team, i.e. 63,000 households with a 5% discount.
We would also like to reiterate that this is the third prize contest organised by EPCG with the aim of awarding all the customers who regularly settle their electricity related liabilities, primarily members of the GOLDEN TEAM. We would like to invite the customers to use this opportunity and become regular payers of liabilities related to electricity consumption, because the future is to bring loyalty programmes designed to provide customers with additional benefits planned for this particular category of customers.
Households, Press Releases
4 months 4 weeks

7 months 2 weeks

1 year 10 months
Announcements from other categories
6 days 15 hours

1 week 6 days

1 week 6 days