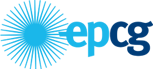 Households
The campaign SHARE THE BURDEN 6, organized by Elektroprivreda Crne Gore for all the households which owe electricity-related debt, has caused great interest of the public. At the request of customers, the campaign which lasted until November 30th has been extended until December 31st. During the previous three months the campaign was joined by 7.614 customers, of which 5.434 customers extended their agreements based on the campaign Share the Burden 4, while 2.180 new customers took this unique opportunity.   
Let us mention that all the households which owe electricity-related debt can join the campaign until December 31st, irrespective of the debt amount, as well as all the households whose existing agreements, which were signed under the campaign Share the Burden 4 two years ago, expire. The only condition for signing of the debt-settlement agreement is to have the last three bills paid. There is no any participation while signing the Agreement, and the existing amount of debt owed by households can be repaid in the following manner:
•             In case the amount of debt is less than €440, it is divided by €20, thus obtaining the number of instalments
•             In case the amount of debt is higher than €440, it is repaid in 22 monthly instalments in the fixed amount of €20
Further calculation of a default interest has been stopped from the moment of signing the debt-settlement agreement. In order for the agreement to remain into effect, the ongoing electricity bill should be paid regularly on a monthly basis. The campaign can also be joined by households which are disconnected from the distribution network, as well as by households which want to reschedule their already signed debt-settlement protocols.
We would like to mention that, in addition to this agreement, households will also be required to sign the supply agreement, in case they have not already done so, as well as to implement special procedures for households that have not registered meters in their own name, in terms of the obligation to own authorizations or accept the obligation to initiate in the future the procedure on change of the customer's name.  
The additional information about details on how to join the campaign can be obtained by calling the toll-free number 19100, at the counters of departments of local supply units, on web portal www.epcg.com, as well as on EPCG Facebook page.
Households, Press Releases
8 months 1 week

1 year 4 months
Announcements from other categories
5 months 2 weeks

5 months 2 weeks