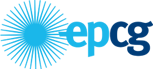 Households
Elektroprivreda Crne Gore sets up a new, modern call centre as of February 2nd. Calls to 19100 are toll-free from mobile and landline networks in Montenegro. In terms of provision of information, the Call Centre will combine interactive voice response (IVR) and contact with operators. The Call Centre will be located in Nikšić.
The current opening of electricity market in Montenegro, which creates the room for competition, imminently brings with it the change in EPCG's marketing strategies primarily in Company's relation with customers.
As part of preparation for the coming competition, the 'Improving relations with customers' project has been put in place two years ago. The set-up of the call centre is one, probably even the most important, element of the project that implied a multitude of ways to foster relationship with customers. Over the course of the past two years, EPCG offices throughout Montenegro were branded, counter clerks trained, information-collection booth in Delta opened, cca 10 useful brochures prepared and printed, a new web portal launched', said Eleonora Albijanić, the project manager.
Opening of a new call centre enables simple, direct, interactive contact with the customer.
'In order to properly respond to requirements of the modern market and our service users, and taking into account the market opening, we opened a modern Call Centre to enable our customers to simply and quickly get electricity supply-related information. We also expect feedback from our customers, potential remarks to service supply, so as to be able to take preventive and corrective actions to the mutual benefit. The aim of the new call centre is to ensure equal, top quality of contact with customer irrespective of the type of service', Vladimir Bojičić, executive officer of FU Supply, points out.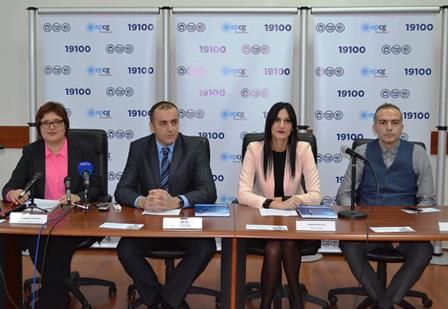 Nikšić-located Call Centre employs operators trained for dynamic and demanding communication with the service users. The calls towards the Call Centre No. 19100 are toll-free from all the mobile and landline networks in Montenegro.
'Services of the Call Centre may be obtained 24 hours a day. Operators stay at our customers' disposal every working day from 8 a.m. to 8 p.m., while IVR services are available 24 hours a day, every day of the week', explained Marija Milović, head of the Call Centre. She has also added: 'The new, modern Call Centre means providing more qualitative services to customers, satisfying their needs for timely and accurate information. Successful operation of the Call Centre means that customers receive accurate answers and required information to all their questions, free of charge, within shortest time possible'.  
The new, modern Call Centre consists of several segments, like modern call centres such as: automatic call distribution phone system, contact centre applications, application for managing and monitoring user requirements, IVR enabling its users standard services of access via IVR, application for statistical monitoring and analysis of operations of the Call Centre and the system to record conversations what would serve for more qualitative analysis and control of the operation of the Call Centre agents. 
'Big advantage of the new Call Centre is that it also enables our customers to be informed about the status of their complaint filed to Elektroprivreda Crne Gore, because the new application enables centralized recording and monitoring of all the complaints that have arrived at the territory of Montenegro', said Marija Milović.
By using IVR, customers shall, 24 hours a day every day in a week, be informed about all the particulars of their last electricity bill and the state of their total debt, by simply entering their meter reference number, as well as about the manner for complaining over their electricity bills, methods of payment of electricity bills without any commission, activation of a service for receiving bills via SMS and electronic mail, planned outages in supply, contacts for registration of a fault, connection to the network, by selecting offered options on the IVR.
Kind operators shall stay at our customers' disposal every working day from 8 a.m. – 8 p.m., for all information about the status of filed complaints/objections, possibilities to sign the protocol for electricity-related debt settlement, i.e. the status of the current payment protocol, lawsuits, disconnections, book registered/non-registered payments, membership in the Golden Team, unplanned interruptions in electricity supply, current marketing campaigns and promotions.
The project of new EPCG call centre was implemented by Saga CG d.o.o. Company. The mentioned company got the job worth €200,000.00 at the tender which was announced in accordance with the Public Procurement Law in November 2013.
"Saga Company is the leading company in the region with respect to implementation of contact centre solutions with multiannual experience and knowledge of different technologies related to implementation of the call centre. Our advantage is the fact that we do not depend solely on one producer of call centre solutions, but we are able to offer each client maximally adjusted contact centre solution which will satisfy all needs of the concerned client. EPCG is a very complex system, and our team, together with EPCG team, has been working on implementation of this project for almost a year" said Ivan Kostić, representative of SAGA CG Company. "Our reference is the experience in implementation of the biggest call centre in the region, call centres of major banks in the region, telecommunication operators, insurance companies, public enterprises, medical centres, local self-governments, as well as Local Distribution Unit Belgrade".     
New call centre will represent a constituent part of corporative advantage of EPCG over expected competition, because it increases the quality of service to significantly higher level comparing with the current situation, first of all because EPCG will be in full control which will contribute to better preventive and corrective business activities.
Households, Press Releases
6 months 1 week

7 months 3 weeks
Announcements from other categories
5 days 9 hours

6 days 8 hours