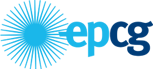 Households
Elektroprivreda Crne Gore organizes a prize contest GOLDEN TEAM – DISCOUNTS AND AWARDS. All those households, which on January 31st, 2018 will not have the outstanding debt for consumed electricity shall automatically be registered in our database for drawing the winners of the very rich prize pool. 
All households, which pay their electricity bill for December in the course of January 2018 as well as settle all their debt for consumed electricity, will become new members of the Golden Team. It means that 13% discount will be granted to them and they will automatically be registered in prize contest participants' database.
The rich prize pool consists of: the automobile OPEL ASTRA K Enjoy (1.6 diesel, 4 doors), two €1,000 worth vouchers for a trip at own choice, three Iphone 8 64GB phones, four Ipad 9.7inch 32 GB WI-FI and five €100 worth fuel vouchers.
The system for drawing of winners has been organized electronically, by random selection of the customer's meter reference number. Following pressing the button, the customer's meter reference number will appear on the screen as well as the town the meter reference number comes from.
The public drawing of winners will be organized in TVCG studio on February 20nd at 09:45h, and broadcasted on the following day as part of the morning programme of TVCG.
The rules of the prize contest may be seen at www.epcg.com, while additional information may be obtained by toll-free number 19100 or via EPCG Facebook page. 
Households, Press Releases
6 months 3 days

7 months 2 weeks
Announcements from other categories