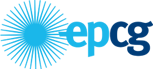 Media center
In organization of Charitable Foundation Bank of Food in business center Mall of Montenegro in Podgorica, humanitarian action "Podgorica to the north of Montenegro" was held, on occasion of World day against Hunger (16th October) and poverty (17th October). Action is of regional character and is simultaneously organized in all countries in the region where Food Bank is operational. The action was organized by a large number of volunteers in order to promote social solidarity and civic responsibility as well as voluntary work, since 2011 was pronounced as European Year of volunteerism.
In action, which lasted from 14th to 16th October, 8000 cans of food were collected, which will be distributed to 600 families in Bijelo Polje, Berane and Pljevlja. Action, based on the idea of donating and sharing, and on promoting humanity and solidarity among citizens, jointly supported EPCG and Independent Union of EPCG.
Under the slogan "Show humanity, donate food to the poor: You will not notice it, they will not forget it" around 400 students from primary schools and kindergartens throughout Montenegro participated in the contest for best art work on theme of poverty, and made a great contribution to realization of this action.
"With this action we want to show that with little care and humane gesture of socially responsible companies, and individual citizens on one hand, and cooperation between NGOs and state institutions, on the other hand, with the participation of the media, public figures and other actors of society, can greatly contribute to strengthening of civic responsibility and care for each other." it was said from the Food Bank.
Union activities
11 years 11 months
Announcements from other categories
2 months 1 week

11 months 1 week
EPCG and independent Trade union supported campaign of Food Bank
back to top