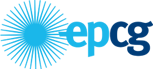 Media center
Elektroprivreda Crne Gore has started the campaign 'CLEAN BILL', based on which legal entities who have electricity-related debt have been offered to repay in fixed instalments 30% of their debt within next 30 months. Upon expiry of the Agreement, legal entities continue to repay the remaining amount of debt under the same conditions. 
The campaign may be joined by all legal entities who owe more than three electricity bills, irrespective of their debt amount, providing they have paid the last bill and signed the debt settlement agreement under favourable conditions.
The campaign will last until May 31, 2018.
By signature to the Agreement, legal entities are entitled to series of advantages. First of all, they are required to repay 30% of electricity-related debt in 30 fixed monthly instalments during first 30 months of duration of the debt settlement agreement.
Another advantage granted to legal entities, who join the campaign, is that no default interest shall be calculated to their existing debt while obligations set under the Agreement are respected. The legal entities will also be exempted from disconnection from the distribution network while the Agreement is adhered to. 
Legal entities that already have active Agreements from the previous period (classic protocol or protocol referring to the campaign 5 of 5) may reschedule them to a new model.
We hereby invite legal entities having the electricity debt to use this unique opportunity.
Before signing the Agreement, legal entities have to sign a Contract on supply and settle down the costs arising from initiated Motions for execution, if that is the case. 
You may acquire all information in local Supply Units, calling the toll-free number 19100, on webpage www.epcg.com or on our Facebook page.
Press Releases
2 months 1 week

2 months 3 weeks

2 months 4 weeks
Announcements from other categories
2 months 1 week

2 months 3 weeks

2 months 4 weeks