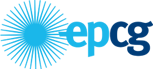 Other consumption
If you have detected irregularities in your electricity bill  you can file a complaint.
All you have to do is fill out the Complaint Forms:  Complaint Form 1 and  Complaint Form 2 and to hand it to the local FU Supply unit - you can find contact information on your local Supply HERE.
Your complaint will be promptly dealt with providing you submitted it within eight days from the day you received electricity bill.
FU Supply will perform control of your energy consumption on the basis of your complaint, determine its validity and eventually inform you whether you were right or not in written form.
The procedure for filing a complaint is defined on the basis of the Statute of EPCG and Rules and License to Supply Electricity.