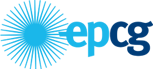 Other consumption
EPCG offers to its consumers SMS Info service which will allow them to receive an SMS notification at the beginning of each month regarding the height of their bill for consumed electricity, as well as information when payment for electricity consumed has been posted.
Activation of service
Activation of this service is free and simple. In case you have registered, you can simply activate it through "My account". You can register at the following LINK.
In case you didn't register, it is necessary to fill out a form, which can be downloaded below or acquired on the counters of local Supply offices, and then to forward it to an e-mail address smsinfo@epcg.com.
You can also activate the service through our official Facebook page or through our EPCG mobile app, which is currently available for android devices at the following LINK.