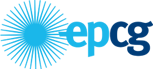 Other consumption
On June 1, 2015 Elektroprivreda Crne Gore has launched the '5 for 5' campaign so that customers from the 'Other Consumption' category (business entities – private and public companies, institutions) can settle their electricity-related debt in 60 monthly instalments within next five years, on condition they have settled their last five bills. Due to the large interest expressed particularly over last days of June, EPCG has decided to continue the campaign during July.
On the date of signing electricity-related debt settlement protocol, customers who decide to join the campaign should have settled their bills for February, March, April and May, providing they have also settled their June bill by July 31, 2015. Customers who settled partially or fully some of the bills which are required for joining the campaign should pay the difference, with an obligation to pay their June bill by the last day of July. In case the customer already settled their February through May bills, electricity-related debt payment protocol may be signed immediately, with an obligation to also pay June bill by July 31, 2015.
Following payment of the last five bills, the remaining debt is divided into maximum 60 equal instalments, depending on customer's requirements. Default interest will not be calculated from the moment of signing the protocol, and no forced electricity-related debt collection will be initiated during regular settlement of obligations from electricity-related debt settlement protocol.
Customers who have already signed the standard debt payment protocol and who settle their obligations on a regular basis may join the campaign by terminating the previous protocol and signing the new one under privileged conditions. The protocol may also be signed by disconnected customers providing they have settled their last five bills and paid connection fee. Those customers against whom the motion for filing the lawsuit has been filed should also pay court expenses.
The protocol signed as part of the '5 for 5' campaign remains in force as long as the customer settles regularly their ongoing bill and the agreed rate (until the last day of a month).
With the '5 for 5' campaign EPCG has been trying to relieve business entities and ensure favourable conditions for settlement of debt based on electricity consumption. We expect the companies to identify offered benefits, repay their debt in a gradual way and join that group of customers which settle their obligations for consumed electricity on a regular basis.
By accepting this unique offer, business entities are investing into sustainable business activities which will not be threatened by disconnection from distribution network, because the supplier has been entitled to disconnect the customer in case they do not settle their liabilities in timely fashion.