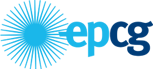 Media center
EPCG Shareholders Assembly has adopted Decision on construction drafts contracts for the construction of the second block of TPP Pljevlja.
EPCG Shereholders Assembly has made Decision for approvement of accountings entries to support finalization of the Financial statements and Business Report for 2015.
New Board of Directors has been appointed.
The XV   Special Assembly of EPCG shareholders has been held today in Niksić. According to the pre-established agenda of the Assembly, which was chaired by Executive Head of Directorate for human resources, Ranko Vojinović, the following decisions have been taken: Decision on construction and draft contracts for the second block of TPP Pljevlja, Decision on accountings in EPCG and Decision on dismissal and appointment of Board of Directors members.
The Assembly adopt the Decision on construction of the second block of TPP Pljevljabased on the Feasibility Study provided by Deloitte d.o.o. Podgorica – part of (DeloitteToucheTohmatsu Group) dated August 9th, 2016 The second block will have a capacity not inferior to 254 MW with a net efficiency not lower than 39.5%.  Shareholders also have approved the final offer of Škoda Praha as the best offer in the procedure based on the public invitation to bid that was intitiated on 13 June 2013.. The total approved investment for the second block will amount approx. to 324.5 mill euro.
The Assembly has made a Decision on approving of draft Contracts for development of the Main project and for execution of works on construction of the Second block that will be finalized by the company with the Counterparts and international Financial and  Export Credit Institutions in the following period.
The financial resources shall be  provided up to 30% from equity of EPCG and up to 85% from financial institutions that should be provided by Škoda Praha as selected bidder.
Shareholders Assembly has made Decision for approvement of accountings entries that EPCG will book on the definitoin of the Financial Statements 2015. Following this decision, EPCG will book the accounting entries in compliance with the decision of the General Shareholders Meeting dated June 31st, 2015, resolving that in any case, the effective reduction of the Share Capital and reimbursment to Company's Shreholders, based on mentioned capital decrease, will be executed only upon finalization of the registration of the change in Share Capital with the Central Registry of Business Entities in Podgorica.
According to the Law on companies, the Assembly has, according to adopted agenda and in accordance with the statute of the Company, made dissmisal and apointment of new BoD members. The new BoD members are: Srđan Kovačević, Ranko Milović, Kenan Hrapović, Boris Bušković, Oreste Bramanti, Massimo Tiberga i Francesco Becchelli.
Press Releases
7 months 5 days

7 months 5 days

7 months 5 days
Announcements from other categories
7 months 5 days

7 months 5 days

7 months 5 days