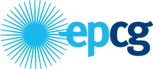 Households
On November 7th Elektroprivreda Crne Gore launches the prize contest 'Let the Good Energy Drive You 3'.
This prize contest will last until December 22nd 2016, it will be carried out in one round, with valuable prizes to be awarded. The main prize is FORD MONDEO. There are also vouchers for two persons travelling together, given that this time the destination is not defined in advance but the winners select it as they want, so that we grant vouchers worth €1.100, €900 and €500. Also, two models of a popular SAMSUNG GALAXY S7 will be awarded and five vouchers of €200 to trade in VOLI supermarkets.  
All the customers from the category of HOUSEHOLDS, members of the Golden Team as of November 30, 2016, will be entitled to participate. This category will include all the households who continuously settled their electricity bills from December of 2015 through October 2016.  
The public withdrawal of winners and definition of the results of the prize contest will be organized on December 21st at 10 a.m. in the studio of the Radio and Television of Montenegro, and it will be transmitted on the day later as part of the morning programme of the Radio and Television of Montenegro in the period from 06:30 a.m. - 11:00 a.m.   
The rules of the prize contest in question may be found HERE.
Households, Press Releases
3 months 1 week

6 months 4 weeks

1 year 2 weeks
Announcements from other categories
6 days 52 min

2 weeks 1 day